Exceptional inkjet savings technology. Get more out of every cartridge.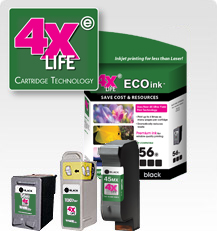 4X UltraSaver™ will increase your inkjet cartridge output by up to 4 times and is included with:
4X ECO ink™ cartridges - filled with premium all-purpose ink to print all your documents and photos.
4X Life Versaink™ cartridges - filled with black MICR ink to print 100% bank compliant checks from your PC.
4X UltraSaver technology reduces ink usage while maintaining sharp, high-quality output.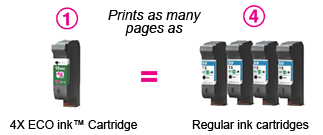 Software download required only once for first time use! Validate savings features by entering the Validation Code included with your ink cartridge or purchased separately.