To print check drafts click the Print Checks button at the top of the main VersaCheck window and then select Print Check Drafts under the Check Drafts/iVersaCheck tab.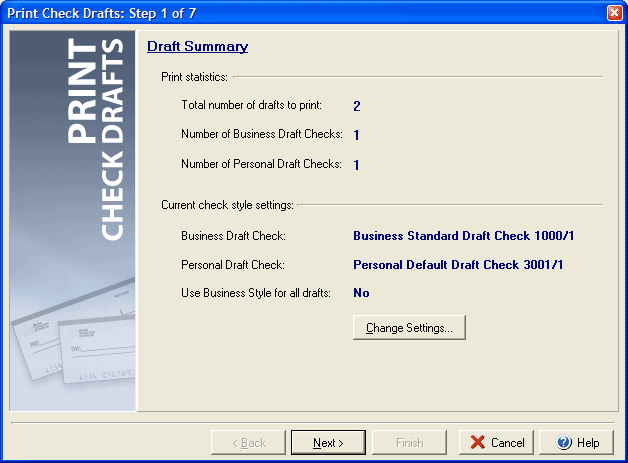 The first step of the Print Check Drafts wizard will display a summary of available business and personal drafts to print and what the current check style settings are for printing each type of check draft. If you want to change the check style settings click the Change Settings... button.
Click Next to continue on to Step 2.